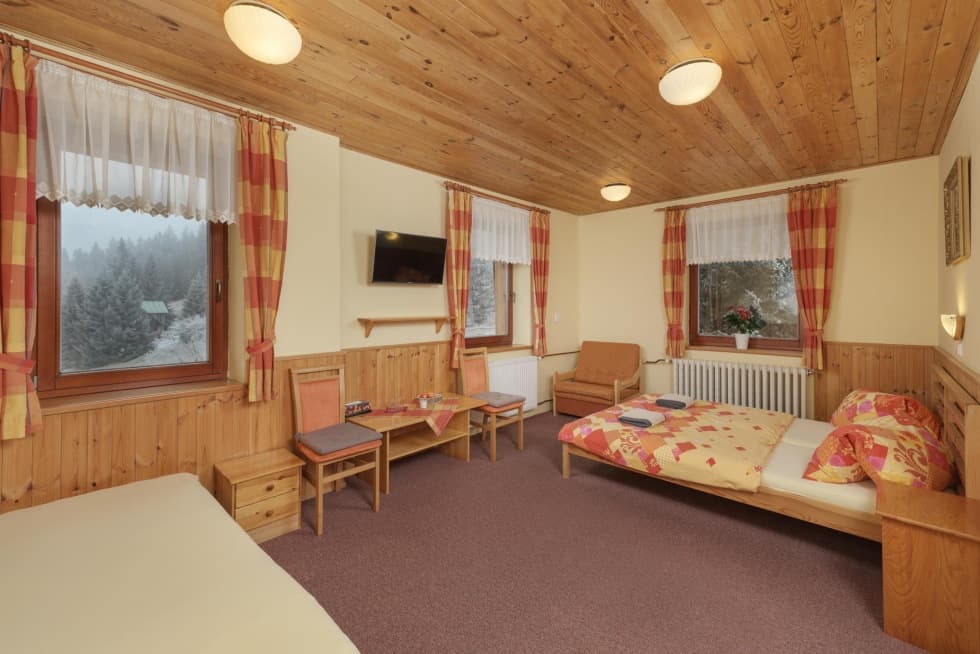 What is prepared in each room?
Family and group stays
Enjoy amazing holidays with children in the nature
Show them the life in the mountains. On our farm, they can see animals such as sheep, hens and trout. They will learn about plants and trees that grow in the mountains.Your children can also play on the playground or in the indoor playroom. In the winter, they can learn to ski on the ski slopes in Mísečky or go cross-country skiing for the first time.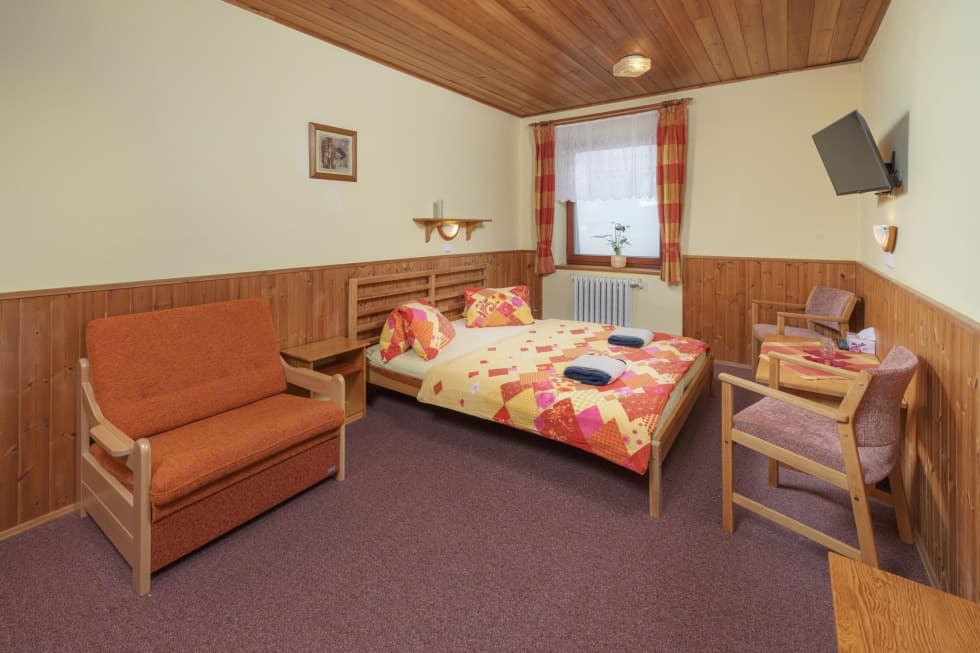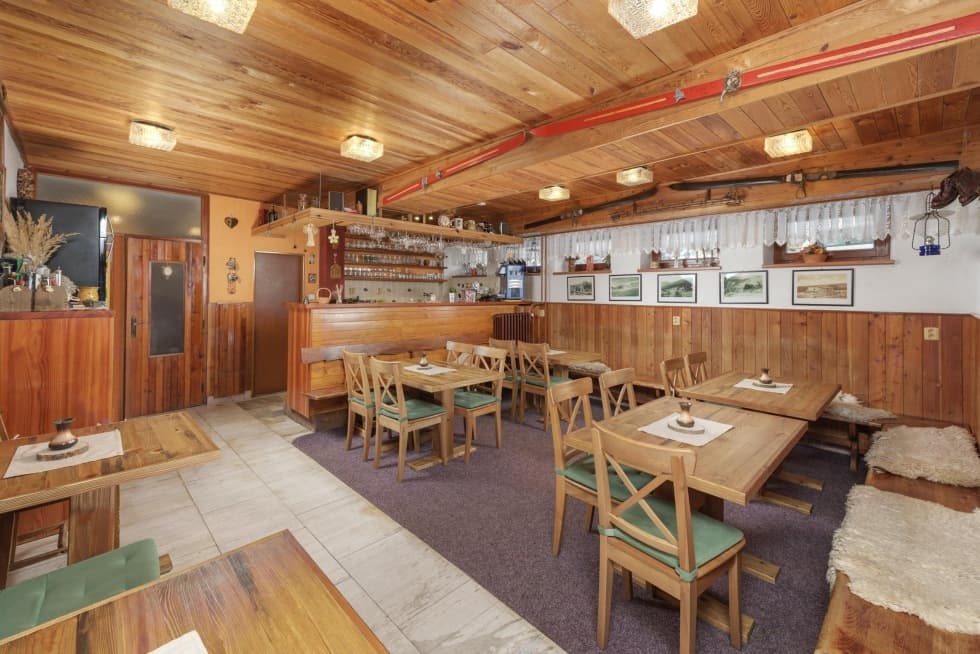 Quality homemade food
Honest cuisine
The meals we cook are suitable for both you and your children aged 2 and over. Dairy products are brought in from a nearby ecological farm and meat is supplied by a tried and tested local butcher. We cook from fresh ingredients and are able to make you soup suitable for children from 8 months of age upon request.
What is included in the price of accommodation?
Discover what services are included in the price of accommodation, what you can buy at an extra charge and detailed information about meals in our pension.
Stated prices include HALF BOARD from 1.12. to 30.4, and BREAKFAST from 1.5. to 25.11. per person per night.
Children's prices are valid for children aged 3-12.99. Children younger than 3 years accompanied by two adults are FREE of charge without a bed and meals.
If you want an extra bed for your child, children's prices apply.
Accommodation for 1 night only - extra fee 200 Kč per person per night.