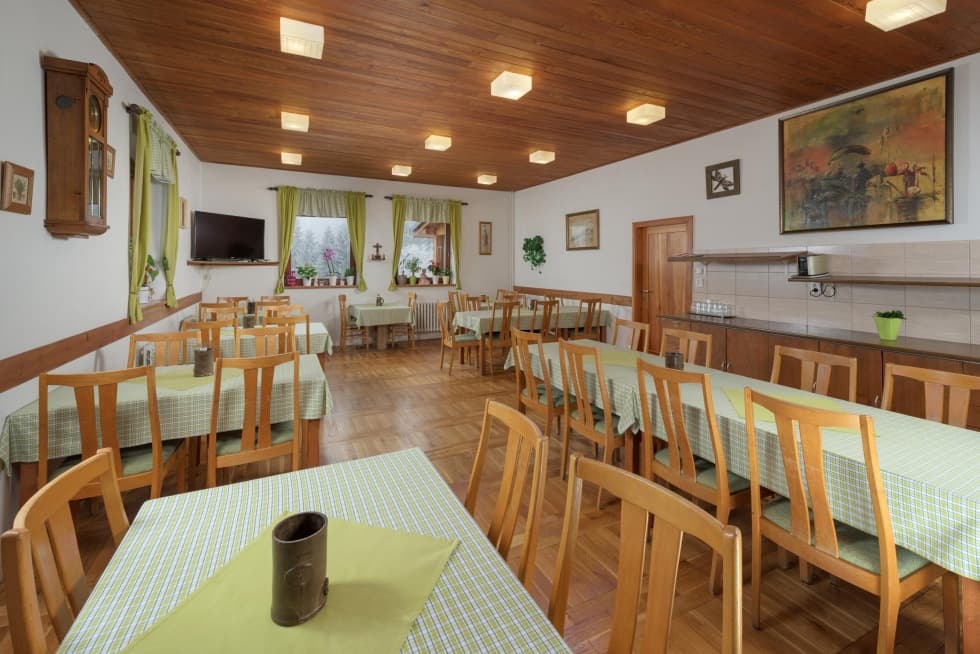 Enjoy delicious kyselo, fluffy blueberry or apricot dumplings or a white pudding sausage with sauerkraut and potatoes. You little ones will like our semolina porridge with butter and cocoa. We always cook from fresh ingredients and are ready to accommodate to your dietary requirements.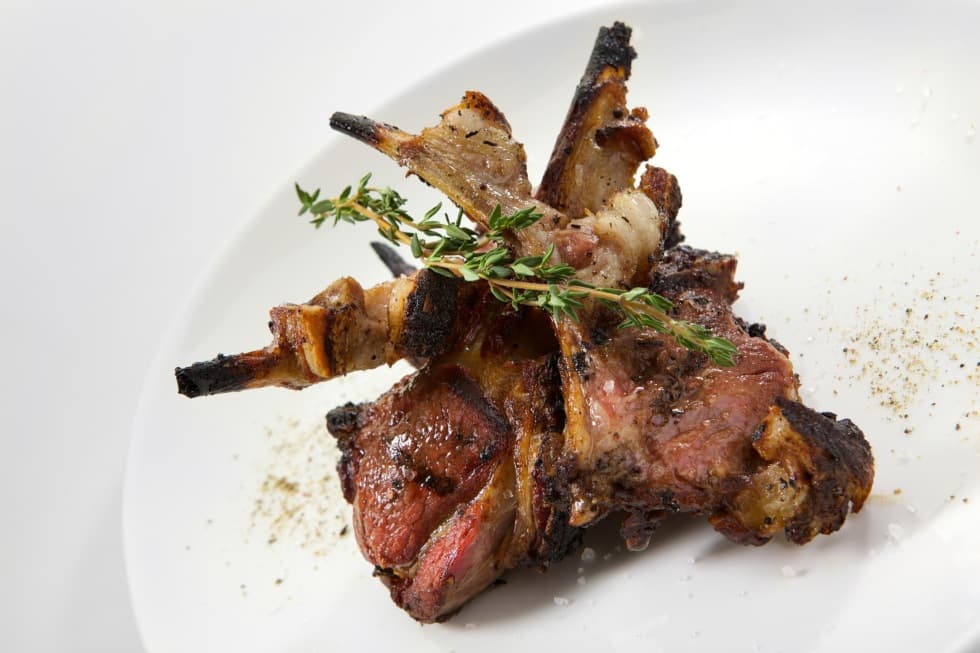 Lamb from Mísečky
You need to try our lamb specialities. Tender and juicy lamb comes from our own farm. Treat yourself to lamb roast, lamb knee, liver or lights. Wash it all down with chilled Rohozec or Pilsen beer.
Cooking for our mountain guests with love every day
Our restaurant's door is open not only to our guest house guests. If you find yourself in Horní Mísečky, come visit us in our restaurant and try some of our delicious dishes. In the restaurant, we serve organic quality teas from the Sonnentor brand.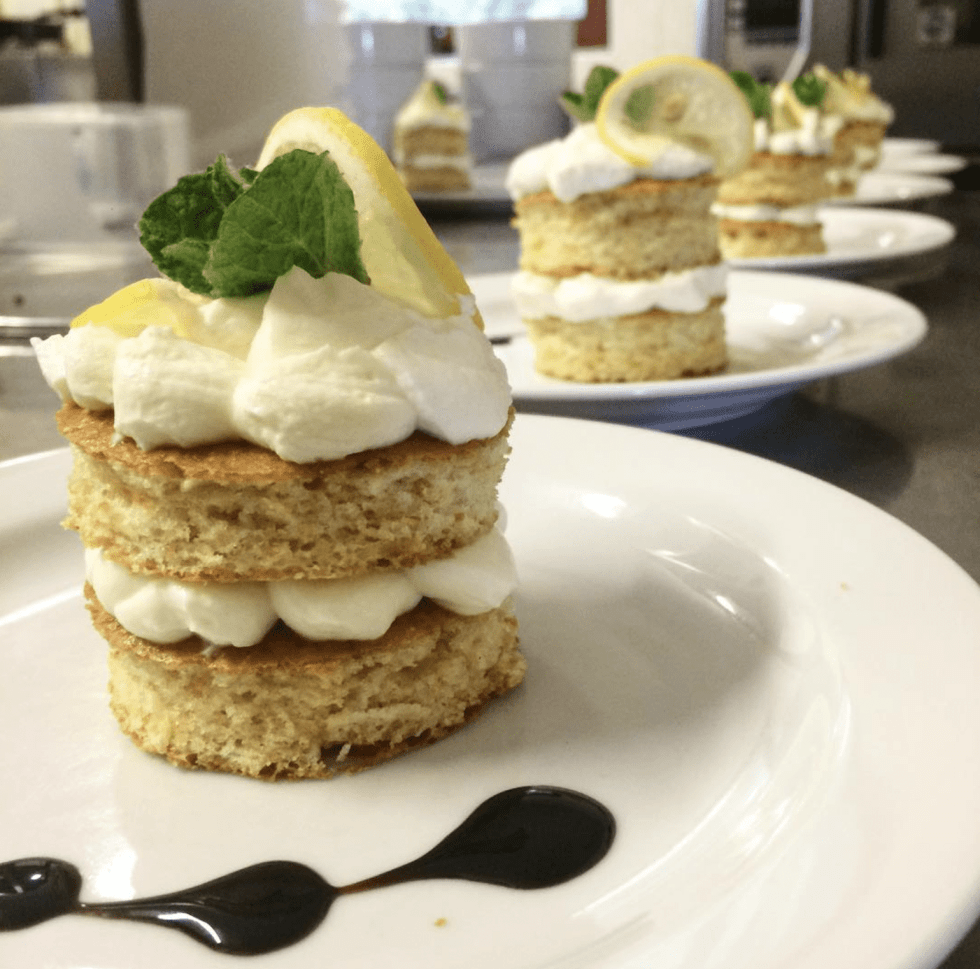 Summer – 11:00 AM – 8:00 PM
Winter – 11:00 AM – 7:00 PM
Current opening hours in the off-season are listed on our Facebook and Instagram.
Come and taste the work of our chefs. We believe you will be satisfied!